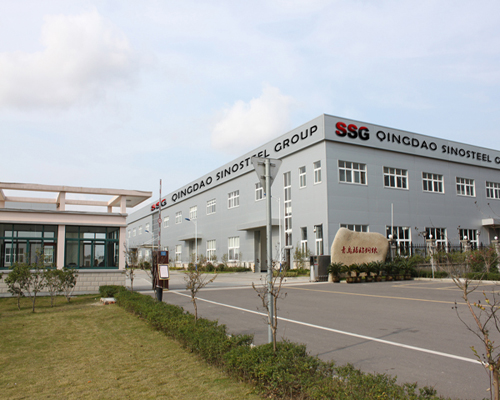 Qingdao Sinosteel Group was founded in Sep. 1994. After more than 21 years of rapid development, we are now a comprehensive steel group with an annual production capacity of 13 million tons as well as an annual sales revenues of more than RMB 35 billion. Possessing advanced technology and equipment, strict quality management system, and professional sales team, we have been providing first-class quality steel and award-winning 24/7 services for our customers.
Qingdao Sinosteel Group is a complex of steel production, sales, machining, distribution and service. We are consistently focusing on the production and processing of all kinds of stainless steel and galvanized steel. As for stainless steel, our products include 200 series, 300 series, 400 series, more than 30 varieties and over 90 specifications. As regards galvanized steel, the widths of which we produce are from 600mm to 2000mm and zinc contents of which we process are from 50 Gram/M2 to 600 Gram/M2. Heavy orders witness our first-class quality -- Our products are exported to South America, North America, Russia, Europe, Africa, the Middle East and so on more than 29 countries and regions. Now we have a wide range of customers who are involved in industries such as home electric appliance, electric elevator, kitchen appliance, solar water heater, mechanical equipment and pressure vessel.

As a member of Metallurgical Industry Branch of China Quality Association, we always regard quality and credit as our life. Now our mills are equipped with the world leading Coil Preparation Line (CPL), Coil Grinding Line (CGL), Coil Trimming Line (CTL), Hot Rolled Annealing and Pickling Line (HAPL). An additional advantage is the Auto Width Control System (AWC) and Auto Gauge Control System (AGC). Besides, Bending Roll System and Work Roll Shifting System are used for ensuring the quality of products.
In recent years, we are committed to increasing investment in research and development, and attaching great importance to improve product quality supervision. Under the fostering of the policy of government we are now speeding up our pace of building a modern steel enterprise with international competitiveness.
We make STAINLESS for tomorrow world